BIG NIGHT 2023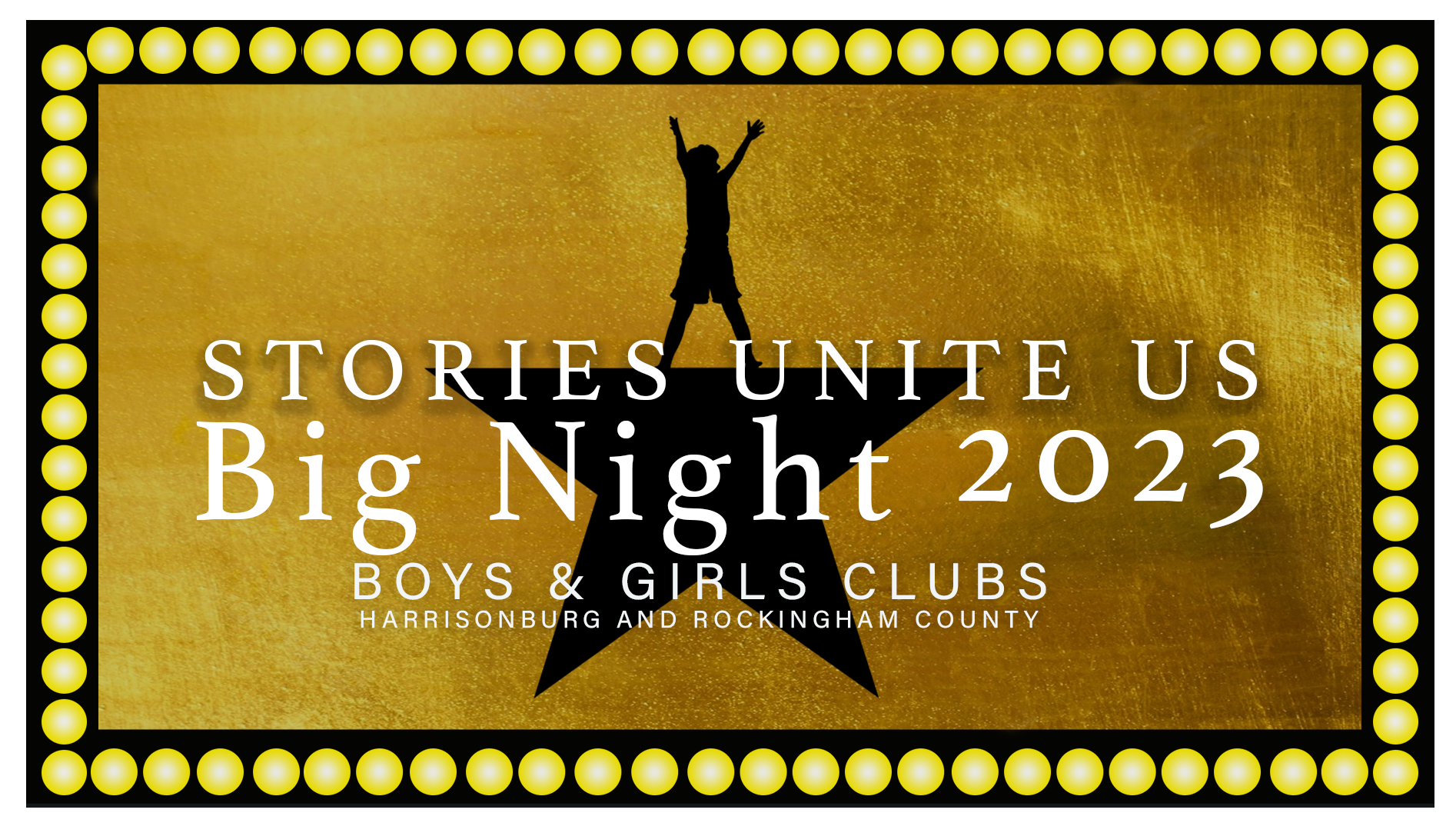 "I wanna build something that's
gonna outlive me." -Hamilton, the musical
Join us on June 3, 2023, at 6:00 pm at Atlantic Union Bank Center, JMU East Campus. Early Bird Sponsorships going fast!
Link above:  Use to buy 1. a ticket & register for the auction 2. register for the auction (if
not

attending the event) 3. donate
Link above:
Sponsors can use to pay their commitments. Early Bird sold out but other opportunities still available. See sponsor information in link below.
Big Night is Boys & Girls Club of Harrisonburg and Rockingham's largest annual fundraising event. Big Night fundraising is a crucial part of the board's vision to ensure great staff for our youth and affordable care for our families.
Our mission is to enable all young people, especially those who need us most, to reach their full potential as productive, caring, responsible citizens. The Clubs have grown yearly (we added our 8th Club this year) and serve MONTHLY 450 youth ages 5 to 18. Demand for our programs and services has increased – with waitlists at all but one Club. Your support closes the gap and enables us to increase wages and benefits for our employees while decreasing fees for our families and youth.
Sponsorship levels include tickets to this indoor event. An online auction "goes live" a week before the event and is advertised a month ahead. There is also a live auction on the night of the event.
Details on sponsor opportunities
Big Night 2022, Return of Big Night, The Community Gives Back