The board and staff of the Boys & Girls Club of Harrisonburg and Rockingham County are proud to announce our candidate, Merciel Bujitu, for the 2019 Youth of the Year…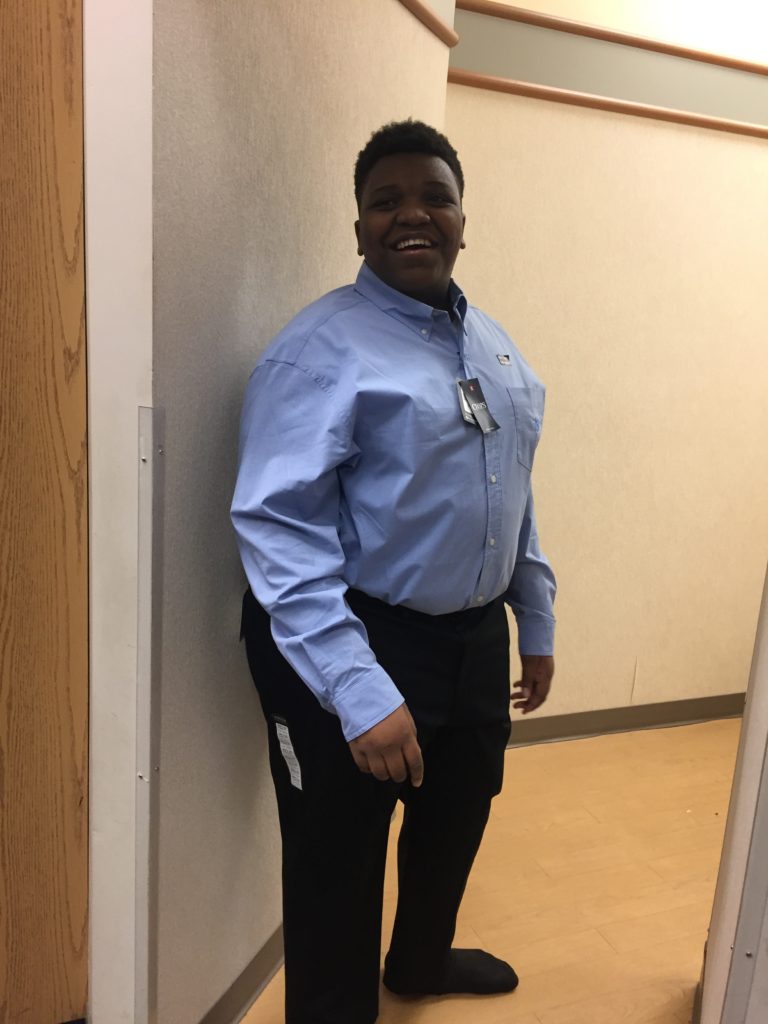 Merciel Bujitu, Youth of the Year
The Youth of the Year is Boys & Girls Club of America's premier recognition program, celebrating the extraordinary achievements of Club members. The journey in being named National Youth of the Year begins locally and progresses to the state, regional and national levels. To be able to be nominated locally, participants must embody values of leadership, service, healthy lifestyles, and achieve academic excellence. Resembling these attributes, we are proud to announce our nominee for the 2019 Virginia State Youth of the Year, Merciel Bujitu.
Merciel Bujitu, a 15-year-old member, moved to the Valley from the Democratic Republic of Congo in December 2017. He has been a member at our Teen Center ever since the transition, and has excelled tremendously. Merciel is known for his positive attitude and strong work ethic inside and outside of the club.
After his nomination, Merciel has been working on an extensive application that includes: personal statements, three essays, and three letters of recommendation on leadership, health, and academic excellence. On April 4th & 5th, Merciel will be competing with other Virginia nominees in Richmond for the State title. He will have a speech prepared and then will be interviewed by a panel of judges. We wish him the best of luck in this process.
For an extra look of preparing for Youth of the Year, click below to view the newspaper article highlighting Merciel. http://www.dnronline.com/news/harrisonburg/dressed-for-success-b-g-club-member-to-compete-in/article_218d7b56-117e-5b97-90cd-756eaa677bea.html